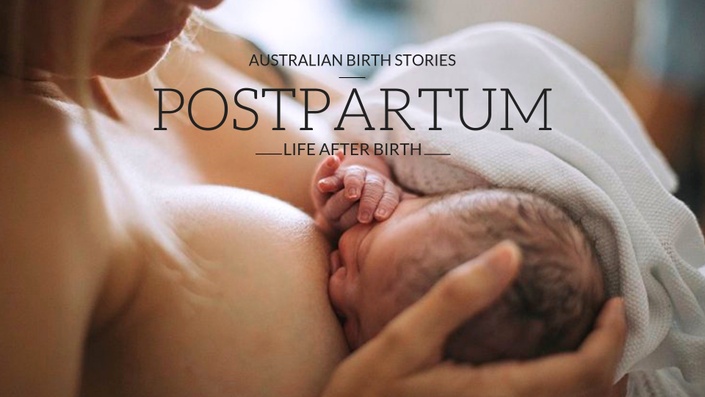 Postpartum: Life After Birth
Australian Birth Stories
Set up nursery? Tick.
Read the pregnancy books? Tick.
Pack hospital bag? Tick.
Baby clothes, nappies and swaddles? Tick.
Birth Classes? Tick.
But what about life after birth?
A gorgeous bundle of newborn goodness rests in your arms, but is the weight of the newborn bubble resting heavily on your shoulders?
----
Life after birth — known as postpartum — looks and feels different for everyone, but there's no denying it brings with it countless 'unknowns.'
From mastering breastfeeding...
To dealing with the exhaustion and frustration of sleep deprivation...
To recovering from birth, emotionally and physically...
To bonding with this tiny, brand new person that's entered your life…
It's a whole new world. A new normal. And like any major life change, the weeks and months after birthing your baby can bring with them not only a rollercoaster of emotions, but an endless list of questions you need answers to.
Sound familiar to you?
If you have recently become a mother
Or, are currently pregnant / planning ahead
Welcome.
You are in the right place.
----
INTRODUCING: Postpartum — Life After Birth
A four-part audio program, purposefully created to support your smooth and confident transition into motherhood.
As a mother of two (soon to be three), and the founder and host of the popular podcast Australian Birth Stories, my mission is to ensure you don't find yourself caught off guard by overwhelm, confusion, disillusionment and doubt, after having your baby.
Which is exactly why I've created Postpartum — Life After Birth.
Inside this program, you'll find informative sessions with myself and respected healthcare professionals that give you all you need to know about:
· Breastfeeding
· Adapting to changes in your body
· Baby sleep & settling
· Physical & mental recovery
· And what to expect in your life as a parent...
All packaged in a practical and accessible digital bundle.
After having my first-born Niko, I was overwhelmed with questions.
Exhausted, depleted, filled with self-doubt, and questioning myself endlessly about every single thing I was doing. I was flooded with well -meaning advice from friends and family. I felt conflicted and stressed. I was Googling and downloading countless books at 2 am looking for answers while I struggled to feed my baby for the 4th time that night.
This does not have to be you.

Inside Postpartum — Life After Birth:
Four health care professionals empower, equip, enlighten and prepare you for life after birth.
Delivered in an audio format so you can learn as you drive or walk — I know your time is precious!
Designed to save you money on expensive consultations and needing to purchase individual resources.
---
Let's take a look at what you'll learn:
Session One: Breastfeeding
Midwife and Breastfeeding Consultant Amberley Harris discusses common issues and challenges surrounding establishing breastfeeding and explores methods to make the transition as smooth as possible.
How you can best set yourself up for breastfeeding during pregnancy
Colostrum expressing pre birth
Tongue ties and the available best treatments
Nipple damage how to best treat and prevent it
Cluster feeding and how to recognise it
Pumping how and when to do it to prevent supply issues
How to increase supply and which products to use
Alcohol and breastmilk and what is "pumping and dumping"
*I share my breastfeeding tips and favourite tried and tested products I used throughout 2.5 years of breastfeeding my boys, plus how I'm preparing to breastfeed my third baby.

Session Two: Pelvic Floor and Abdominal Rehabilitation
Learn from experienced Physiotherapist Shira Kramer as we explore:
How the pelvic floor actually works.
Exercises to strengthen and correctly engage your pelvic floor (knowing how to do this PROPERLY is vital).
How to check your contractions.
Incontinence and prolapse — symptoms women often don't talk about — and how you can treat and recover from these conditions.
*I reveal my personal journey and experience with prolapse, and the tools I used to recover and prevent further damage in subsequent births.
Session Three: Post and Antenatal Depression and Anxiety
Featuring Lisa Fettling, a psychologist who has worked for Perinatal Anxiety and Depression Australia (PANDA) for 15 years along with authoring two books on Post and Antenatal Depression.
Lisa dives into:
Risk factors for developing post and antenatal depression and anxiety.
How to best support and prevent early-onset depression and anxiety.
The most effective current treatments.
How to sensitively approach a friend who might be suffering.
Session Four: Sleep and Settling Your Baby
In this final session with Midwife and Sleep Consultant Amelia Lamonte, you will learn:
Everything you need to know about sleep cycles.
How to time feeding with sleeping.
The best tools and aids to assist in settling your baby.
How and why babies sleep for short periods.
How you can encourage longer day sleeps for your baby (no more catnapping.)
Establishing a bedtime routine that works for the family.
Sleep for baby whilst out and about and on holidays.
Dummy or no dummy? Tune in for Amelia's advice.
*I disclose settling experiences with my boys and my favourite sleep aid products for the nursery.
I know you need this series because….
I've created the resource that I needed the first time I prepared for the emotional and physical challenges of the fourth trimester (and will need again in just a few short months when I navigate the postpartum phase for the third time.)
I would ask you to trust me when I say 'this series is for you' you but I'd rather you decide for yourself.
Here's what others have to say about Postpartum - Life After Birth
It's time to put down the baby books, step away from Google and allow four health professionals to guide you so you can confidently read your babies cues, trust your instincts again and positively navigate postpartum.
With love,
Sophie Walker
Founder and Host
Australian Birth Stories
— Daisy Cooper
Your Instructor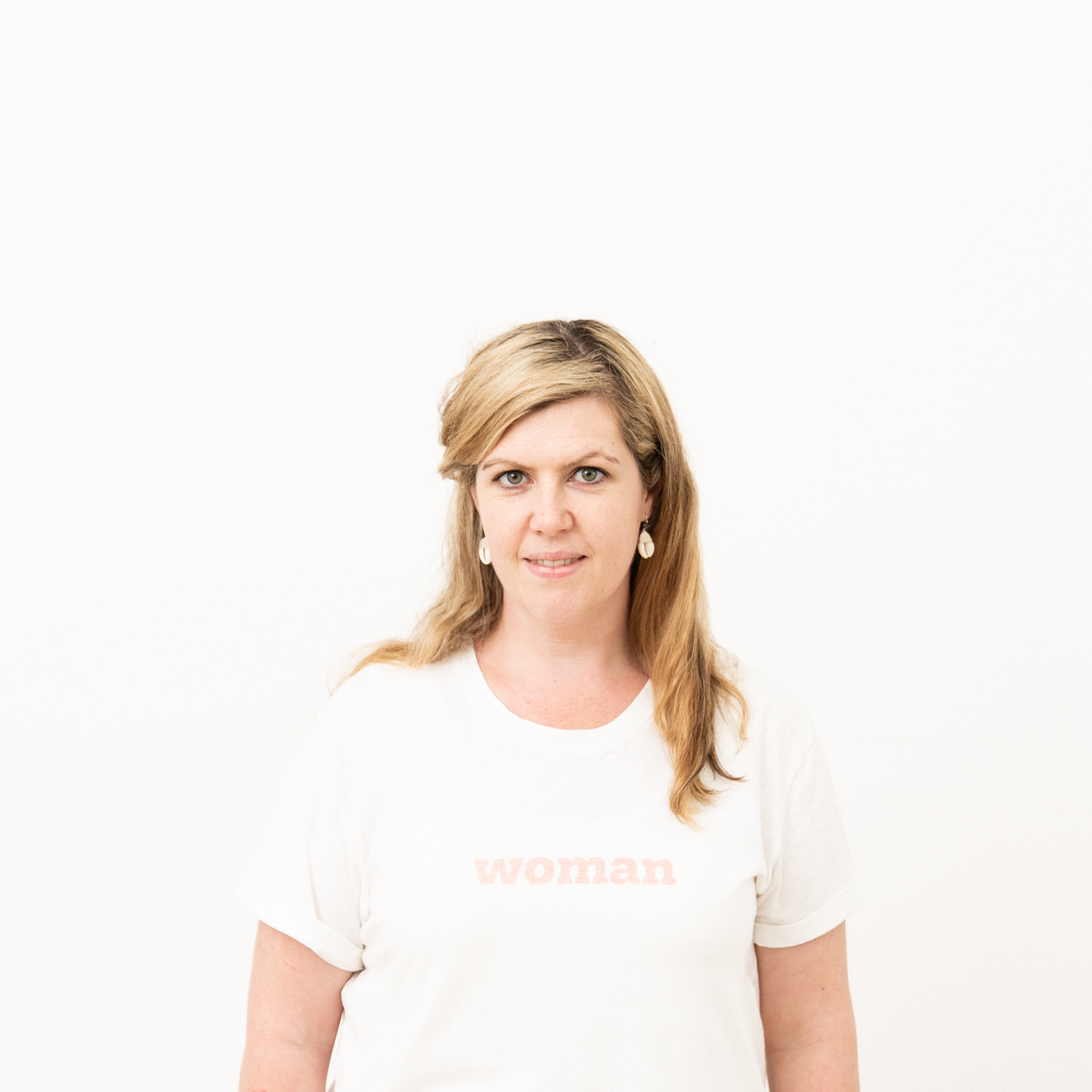 My name is Sophie Walker and I live in Melbourne with my husband Jonathan. We have three very active little boys who are 6 years, 3 years and 7 months old. I have a Masters in Public Health and strong interest in Women's Health.
I've been interested in babies and birth since I was very small and was thrilled to be able to further immerse myself in all things birth when I became pregnant with my eldest son, Niko. Despite planning for a drug free, birth centre birth I ended up having a 36 hour labour with a hospital transfer, induction, epidural, episiotomy, forceps and then a postpartum haemorrhage. So second time around I tried to skill myself up with as much information as possible to prepare myself for a second attempt at an unmedicated birth centre birth. With a two year old toddler and a part time job I found myself listening to podcasts and trying to find and listen to all things birth related.
After achieving a beautiful birth with my third son I have now decided to create Australian Birth Stories to help collate as many birth stories as possible. This podcast will serve as a library of women's birth stories from right across Australia.
I hope you enjoy listening to the podcast as much as I have enjoyed making it.
Thanks for tuning in.
Frequently Asked Questions
When does the course start and finish?
The course starts now and never ends! It is a completely self-paced online course - you decide when you start and when you finish.
How long do I have access to the course?
How does lifetime access sound? After enrolling, you have unlimited access to this course for as long as you like - across any and all devices you own.
Are refunds available for this course?
This course is non refundable
How long are each of the interviews?
Each interview goes for 40-60 minutes
Is the series mine forever once I buy it or does it expire?
Yes. The interviews are available for download onto your computer so you can listen to them as many times as you like.
I want to buy this as a gift for a friend can I do that?
I think the Postpartum - Life After Birth is a beautiful gift idea. You can create a login and password and gift these details to your friend so they can log in and enjoy the series.
I'm not sure if this series is for me? Who is the series designed for?
This series is for anyone who is about to become a mum. Anyone who has given birth in the last 12mths. or if you're about to become a new mum again this is for you.
I'm pregnant. Should I buy the series now or after I've had my baby
This is the perfect time to buy. In the Postpartum series we discuss things you can do ahead of the birth to put you in the best position to hit the ground running in the first few weeks and months post birth.
My baby is 6 months old? Is this series still applicable to me?
Definitely. If you are still breastfeeding, settling your baby, recovering physically and emotionally from your birth, I have plenty of tips and tricks to help you navigate this phase of motherhood.